Do I need a wooden storage shed or a metal storage building?
So you're looking for a new outdoor storage building, but the thought of another wooden shed has you feeling blue. You need something durable, reliable, and easy to maintain—something like our metal storage sheds for sale here at Leland's Metal Buildings. Let me explain why I think a metal storage shed is the way to go:
Which material is better metal or wood?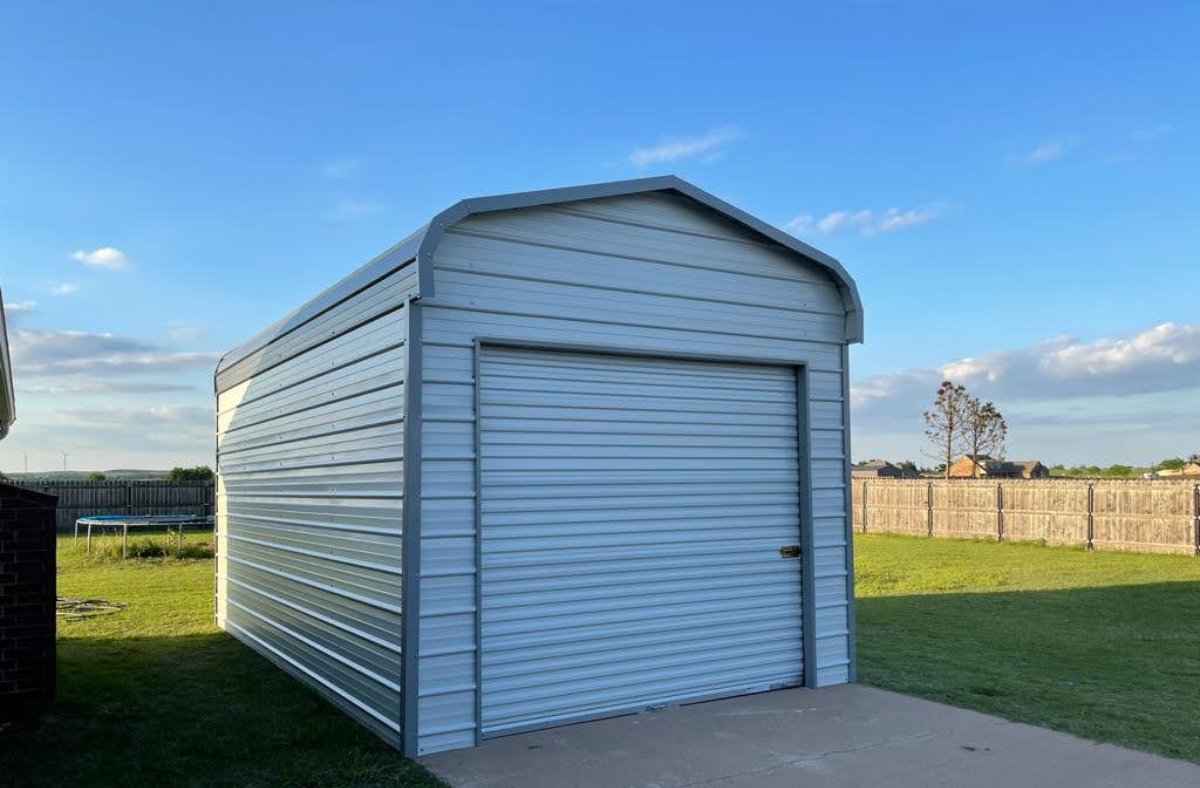 If you're in the market for a storage shed, you may wonder if wood or metal suits your needs. Wood is a common building material for an outdoor storage shed and is a favorite among backyard building owners. But how long will wood last as a building material?
Metal is another building option that can provide long-lasting outdoor storage solutions. It's stronger than wood, more durable, and environmentally friendly—plus, it has fewer maintenance requirements than wooden structures.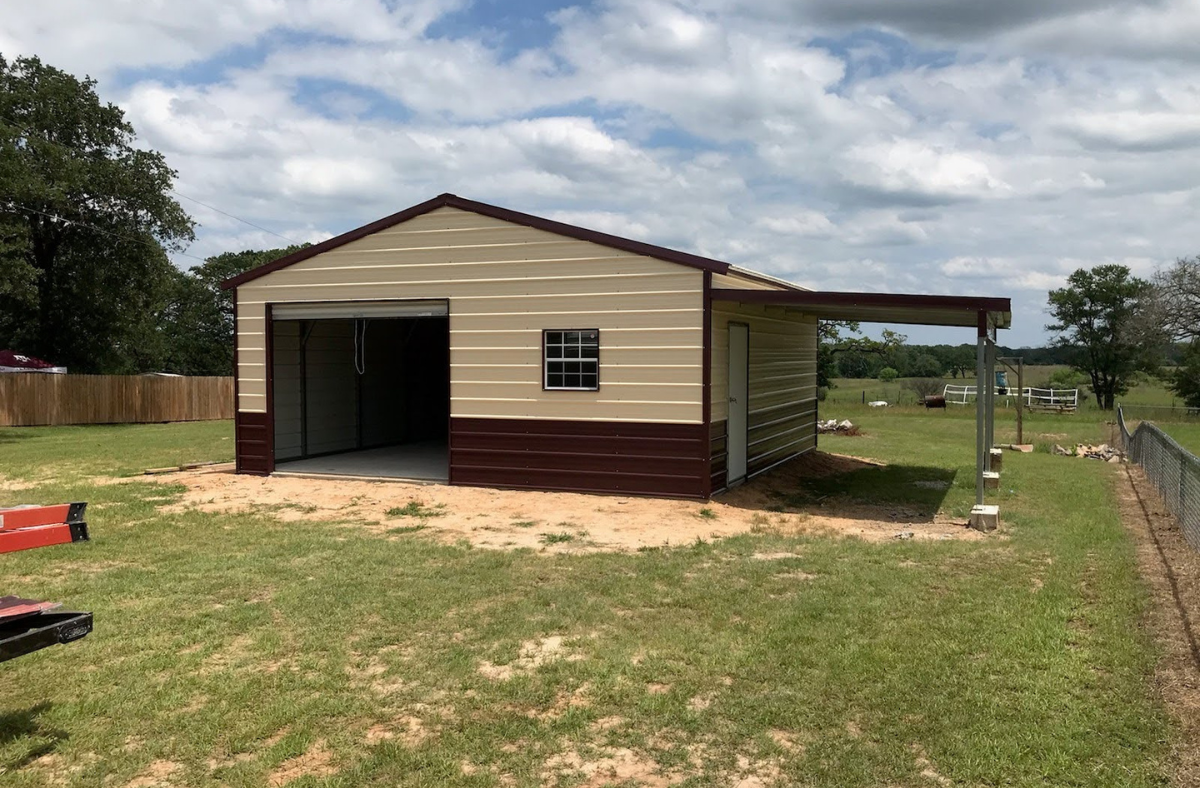 As you can see, metal storage buildings have many advantages over wooden storage sheds for sale. Here are some reasons why you might want to invest in a metal building instead of a wooden storage shed for your outdoor storage needs:
Will a wooden storage shed last as long as a metal storage shed?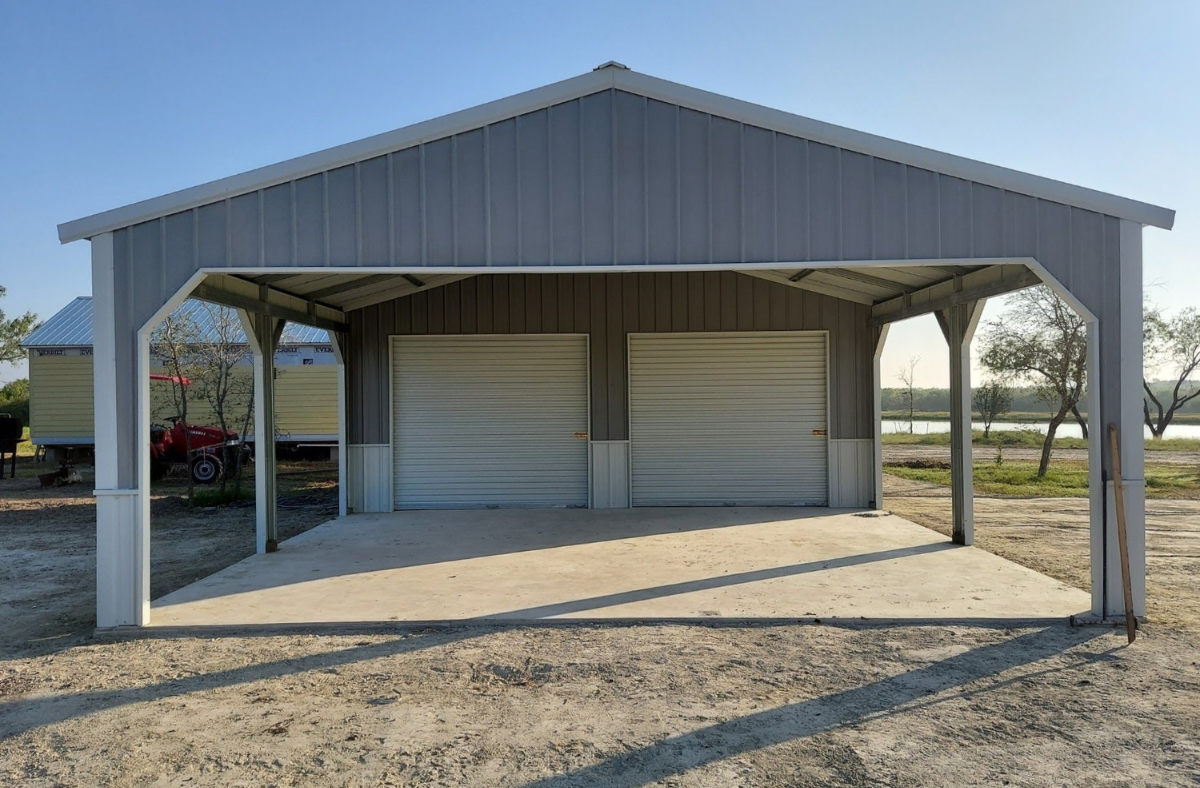 Wood is a common building material for sheds and is a favorite among backyard building owners. But how long will wood last as a building material?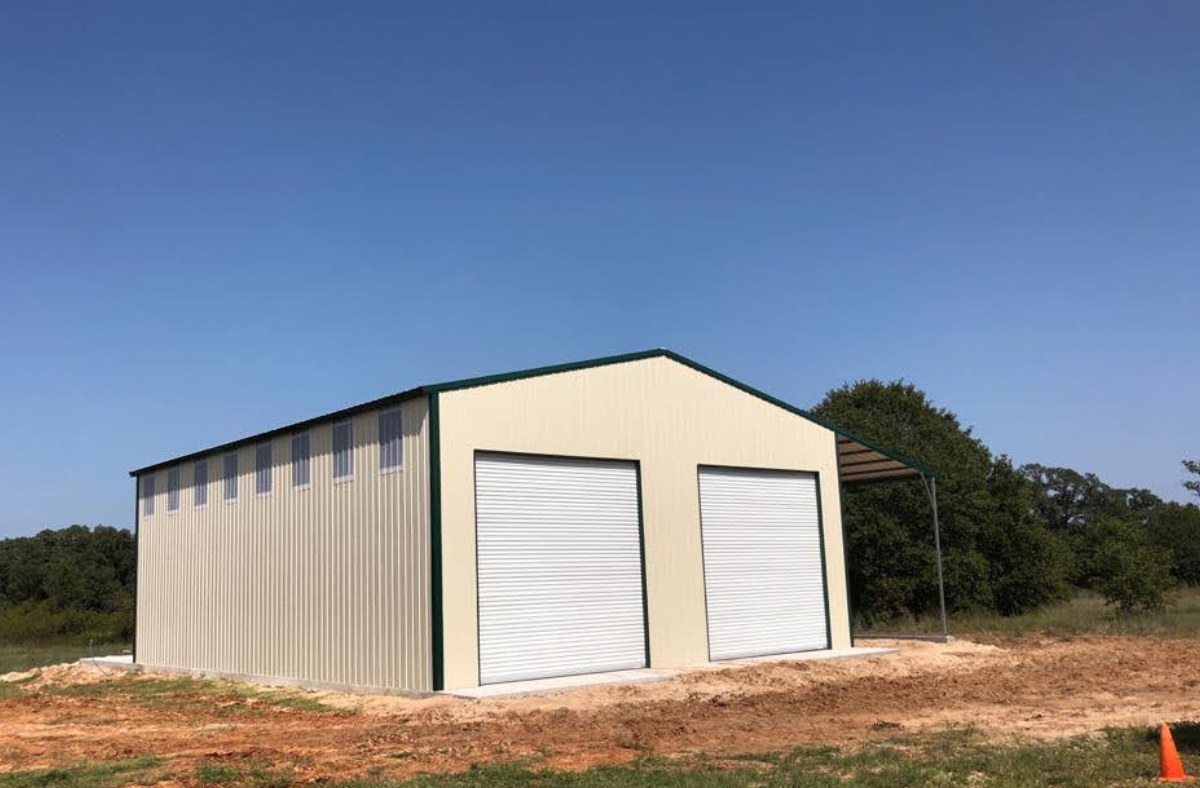 Wood is one of the most popular materials used to build storage sheds because it's easy to work with, affordable, and looks nice. However, wood can be prone to rot over time if you don't take proper care of it. If your storage shed has been exposed to moisture or humidity for too long, there's a good chance that your wood will begin to decay at an accelerated rate.
Metal storage sheds offer a durability advantage over wood sheds.
Durability is an important consideration when deciding how long your storage shed will last. Metal storage sheds are built to last, but what does that mean?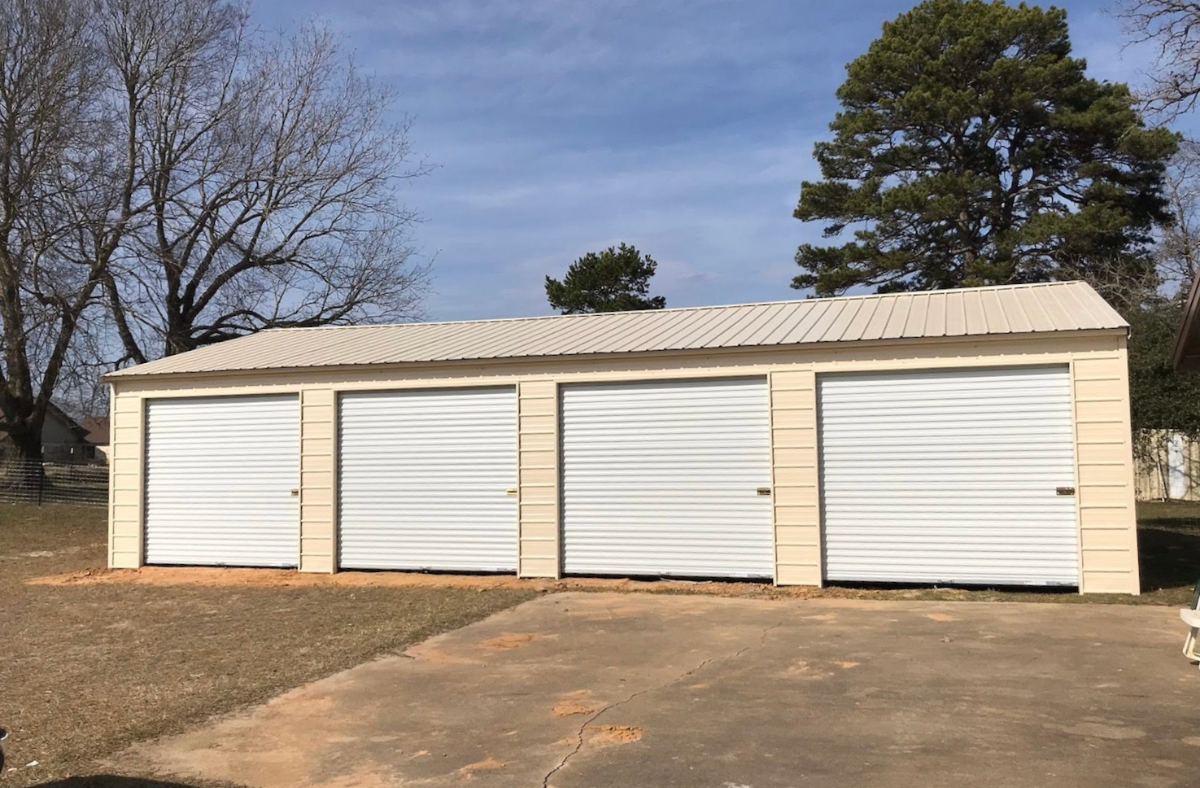 Metal sheds have a longer lifespan than wooden sheds because they're made from steel and other materials that can withstand the elements better. In addition, our AkzoNobel Steel has a 40-year warranty against rust and fading.
Our metal storage buildings come in various colors so that you can match them with the exterior color of your home or garage. Customize your metal building by adding a door, window, transparent panels, or rollup doors. You can change its size or shape, making it taller or shorter—the possibilities are virtually endless!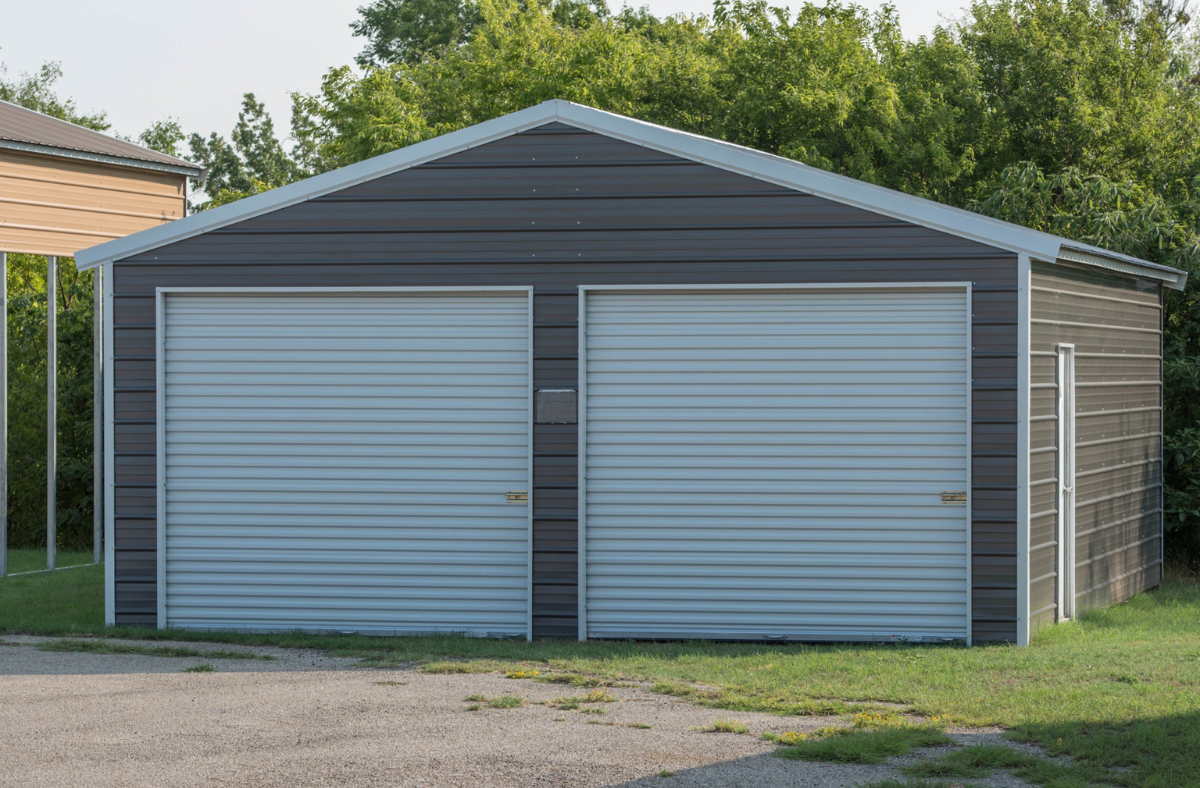 Our metal storage sheds for sale are environmentally friendly
A metal storage shed is a better option for those who are concerned about the environment. Metal sheds do not need to be treated with chemicals or fire retardants, so they're considered more environmentally friendly than wooden sheds.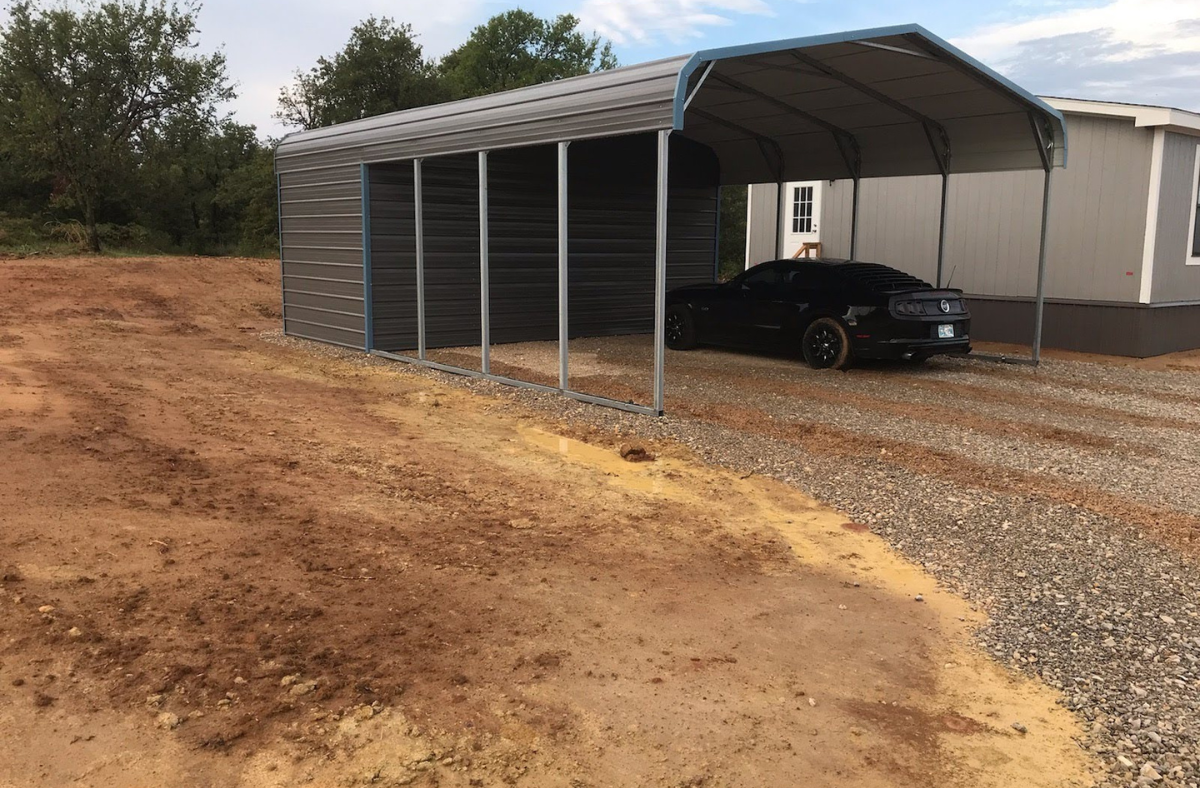 Metal sheds need little annual maintenance
The beauty of a metal storage shed is that it requires little to no maintenance. You don't have to worry about wood rot, termites or other pests damaging your shed. When you choose one of our metal storage buildings, you can enjoy year-round use and peace of mind knowing that everything will be safe inside your new structure.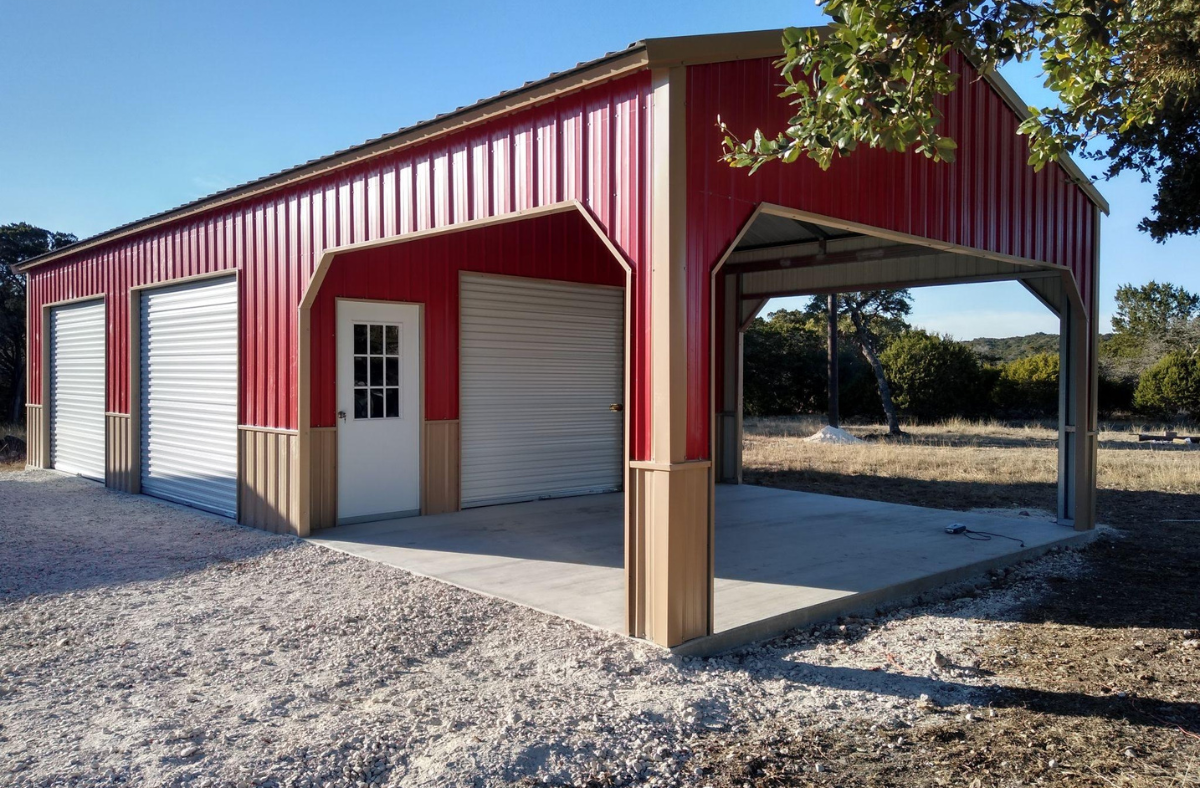 Wooden sheds also require annual maintenance in order to keep them looking new and prevent them from falling apart. Wood requires regular cleaning and oiling to avoid cracking or splitting over time. Metal sheds are made from durable materials that can withstand harsh weather conditions without any damage whatsoever!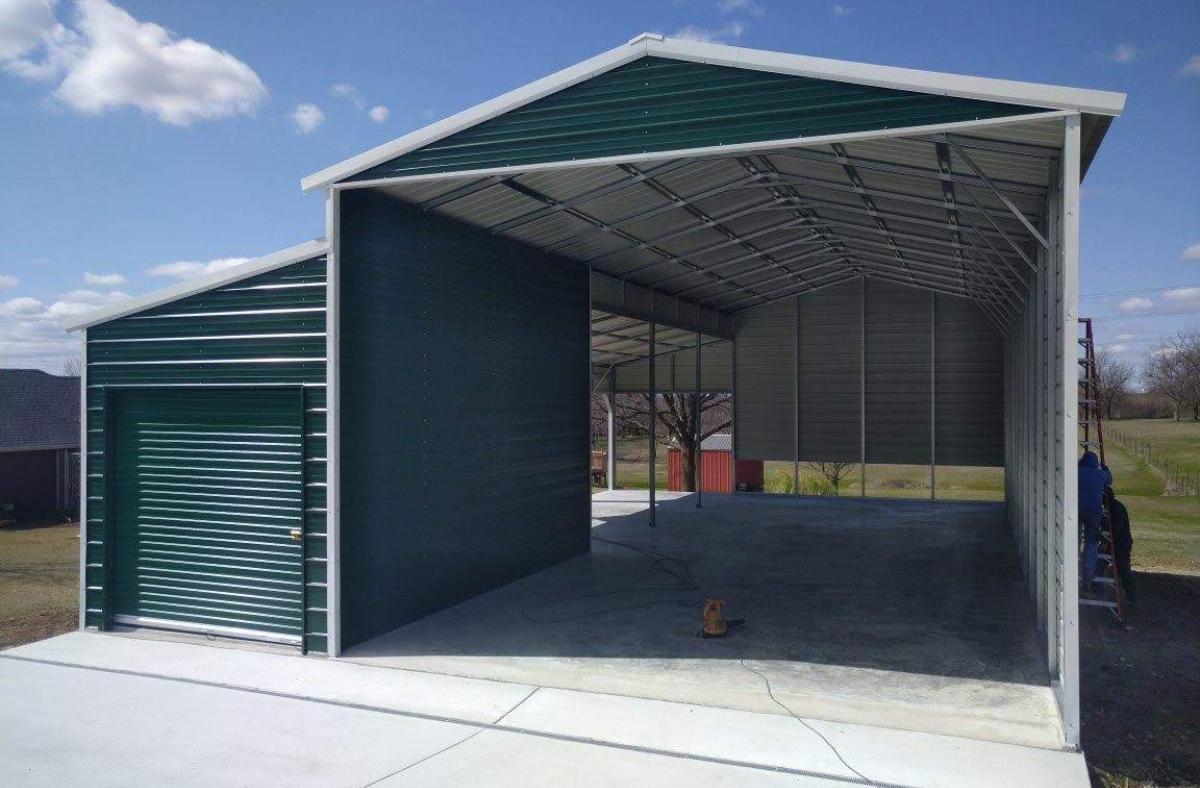 Metal storage buildings are built for durability! They're made out of high-quality materials like galvanized steel sheets and galvanized steel frames which means they're able to withstand harsh weather conditions like windstorms without any issues whatsoever!
Metal storage sheds never have to be painted or stained
Metal storage sheds never have to be painted or stained. Just hose them off. If you live in a dry climate, you can actually hose down your metal building every day and keep it looking new. In contrast, wooden sheds need to be painted regularly to keep them looking good, which can be expensive and time-consuming.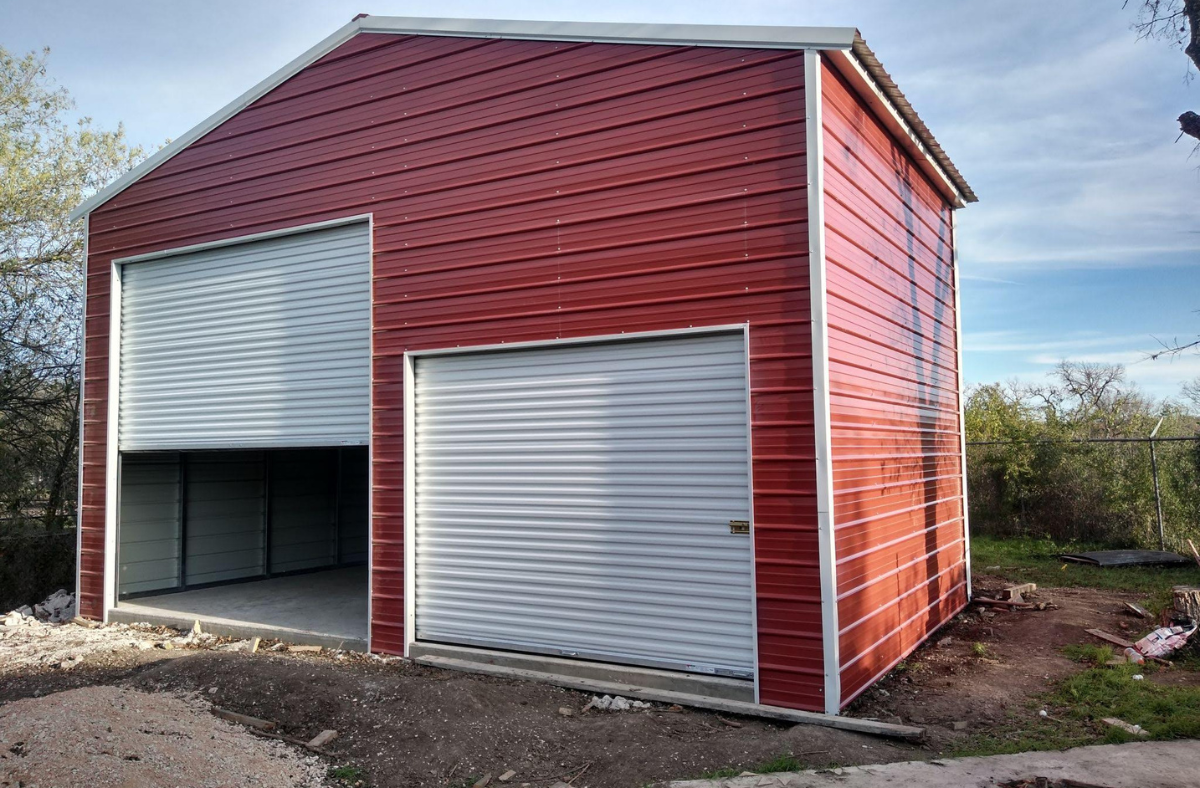 Metal storage buildings come in many styles and sizes, so you have plenty of choices for your new storage solution.
If you're looking to build a new outdoor storage shed, or if you are in need of extra space for your tools and equipment, metal storage sheds might be the right choice for you. Many options are available when choosing a metal storage building. Metal buildings come in many different styles, sizes and colors so that they can fit into any home environment or landscaping design.
Metal buildings typically cost less than wooden buildings.
When looking for new storage sheds, the first place to start is cost. Metal buildings generally cost less per square foot than wooden sheds, and this is because of the way they're manufactured.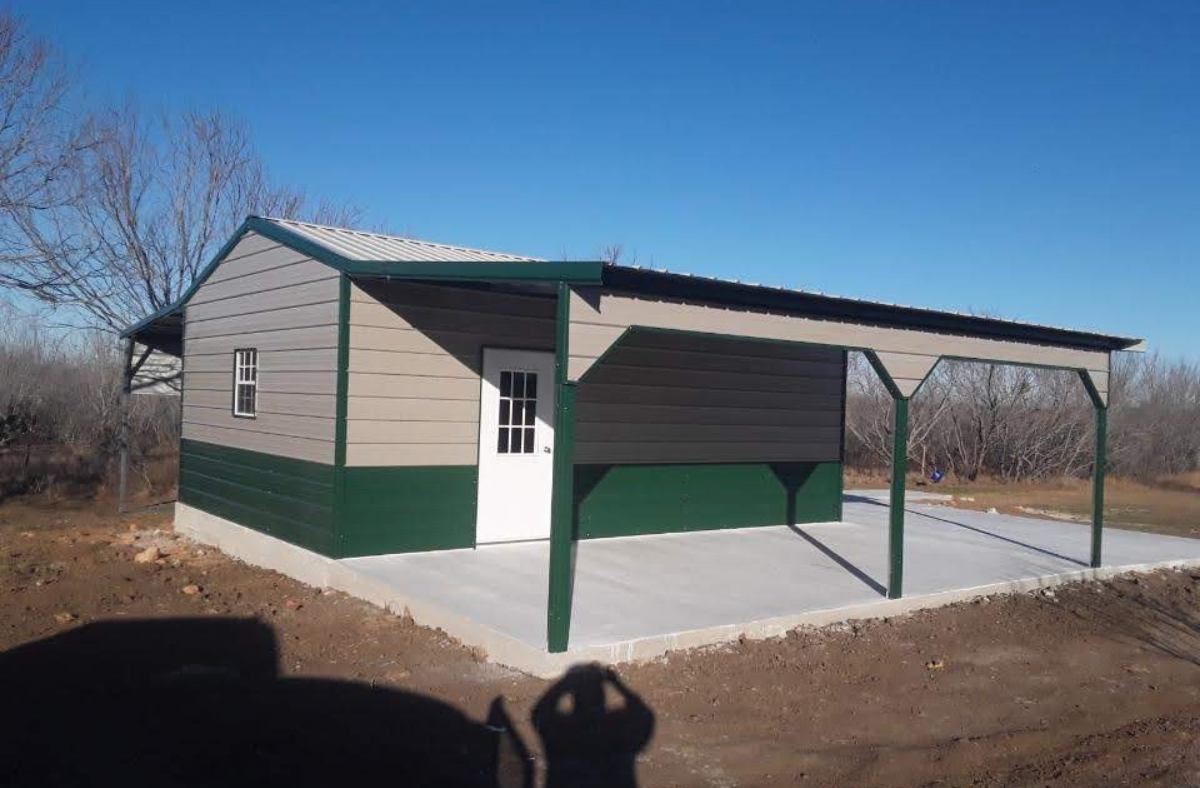 You will find that metal building materials are much easier to work with than wood, which means they can be transported more efficiently and require less labor. All of our metal storage buildings include assembly and delivery.
Metal buildings warranties are much better than wood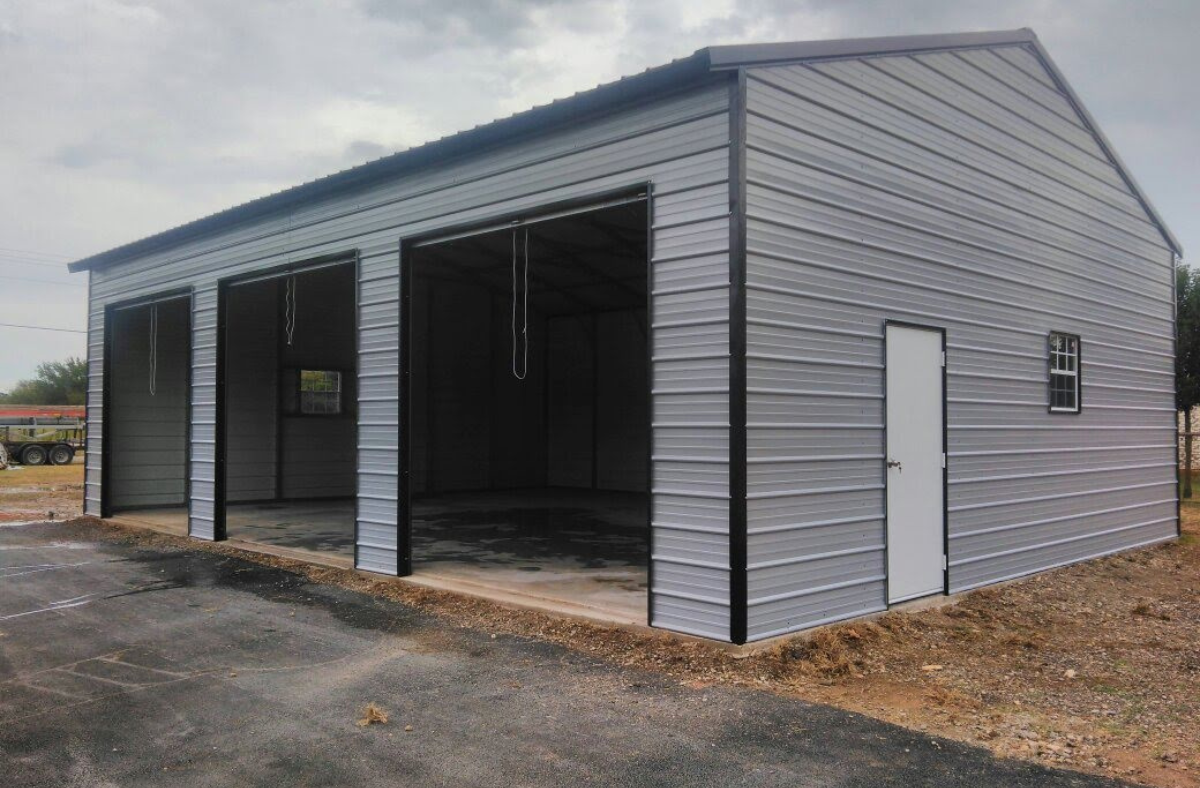 The warranty on our metal is for 40 years. That will cover you against and rust, chipping or fading on the metal itself. We also carry a 3-year workmanship warranty, which will cover you against any issues or problems with our work or installation.
The average warranty on a wooden storage shed is 5 years. That makes our warrany 8 times longer than most wooden storage sheds.
Metal storage buildings have many advantages over their wooden counterparts
There are several reasons why metal buildings are a better choice over wooden sheds.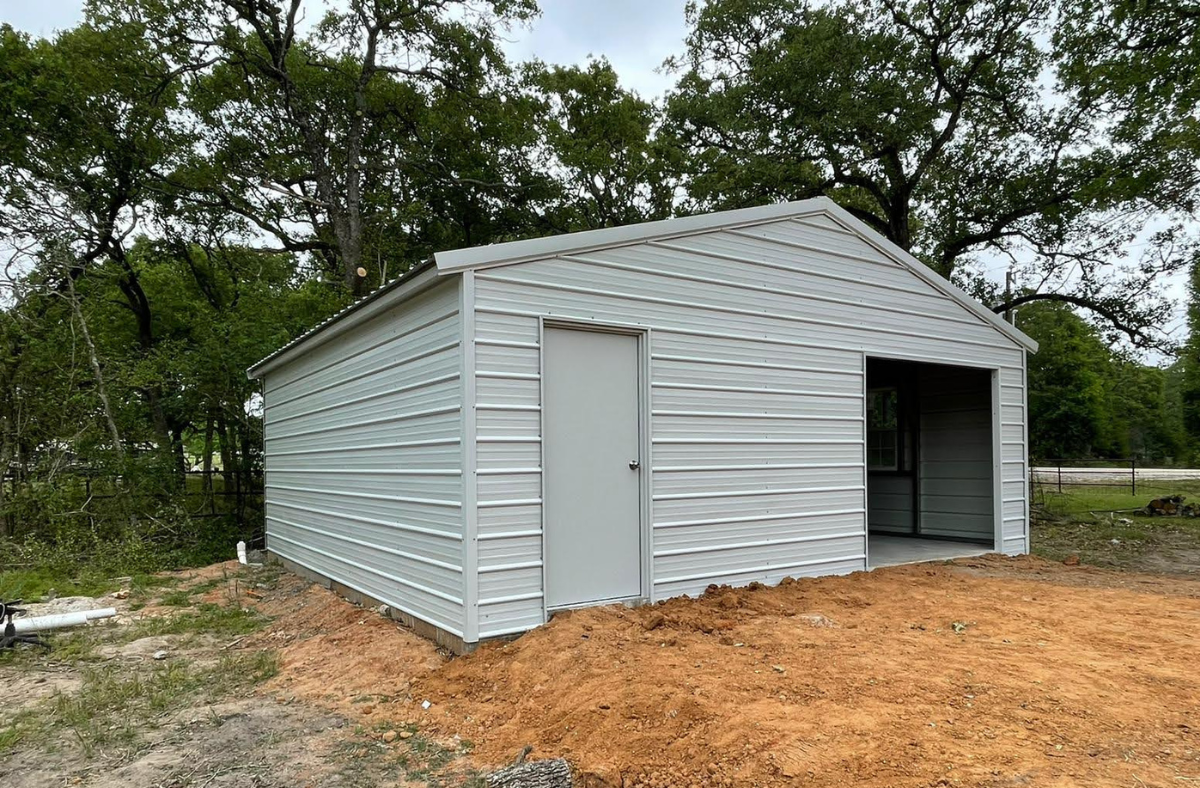 First, metal buildings are more durable and have a longer lifespan than wood. Metal is naturally resistant to the elements, so it will not rot or rust like wood does. A metal building can also withstand high winds and storms better than a wooden shed because it is built from thicker material.
Second, metal storage sheds cost less than wooden storage sheds because they require less maintenance over time. This means that you won't have to replace your storage unit as often as you would if you had purchased a traditional shed made of wood.
Thirdly, many metal storage units come with warranties that are more extensive than those offered by their wooden counterparts; this means that if anything goes wrong with your storage unit (either due to wear and tear or other damage), the manufacturer will repair or replace it without charge!
After ordering my metal storage shed, how long will it take to arrive?
Our buildings are cut at our own steel manufacturing plant in Grandview, Texas. Once your site is prepared and ready for your new metal building, we will be there to assemble it within 3-6 weeks.
Custom orders on metal storage buildings may take a little bit longer. Once your building is cut a ready for delivery we will put you on the schedule and put assemble your building within a day or two.
Conclusion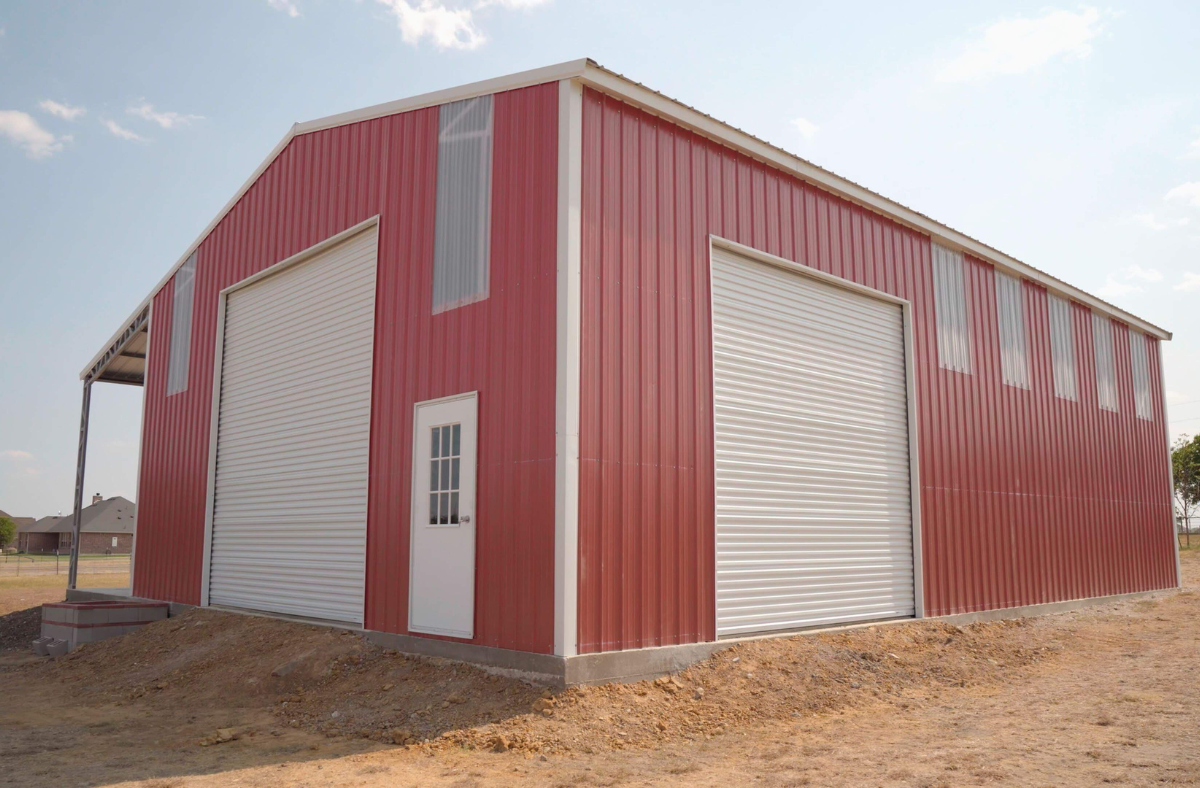 In the end, it all comes down to your own preferences and needs. If you're looking for a classic look that can't be beat, then a wood shed might be perfect for your backyard.
We think you'll agree that a metal storage shed is the better option for your storage needs. It lasts longer, costs less and is easier to maintain. So if you're ready to get started with an outdoor storage building, give us a call today! We can help you find the perfect solution for all your storage needs, and it comes with expert installation and delivery.
Call or visit and authorized Leland's Dealer today!